Buen viaje maestro!
Walter Gavitt Ferguson (1919-2023)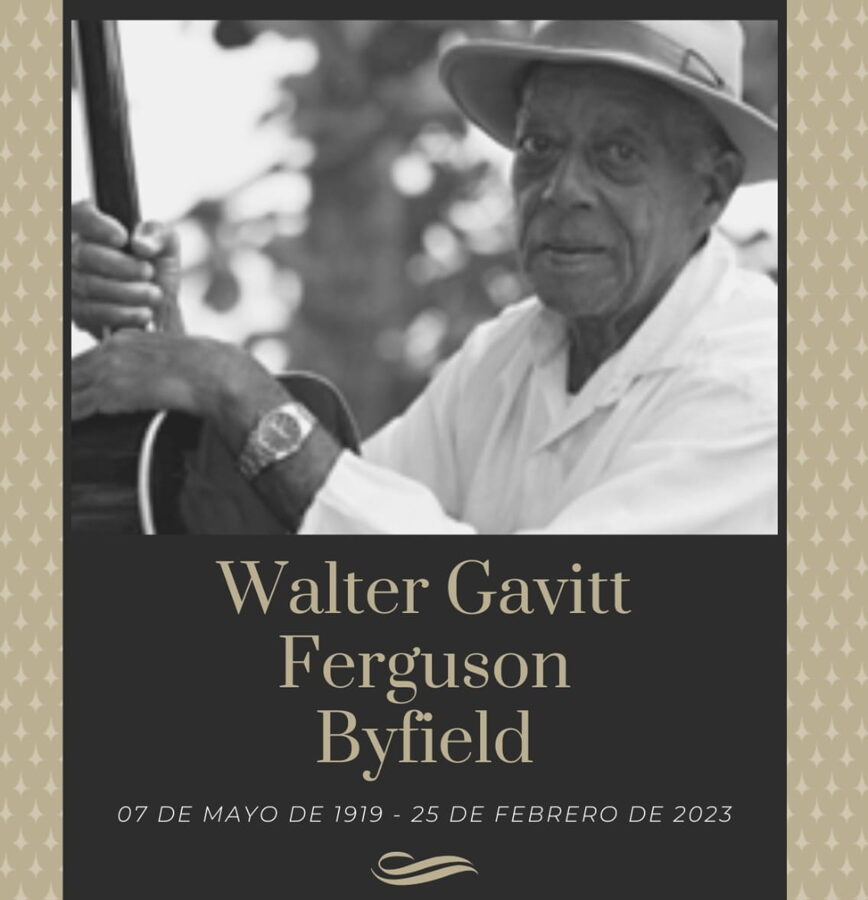 At the age of 103 Costa Ricas most prominent Calypsonian Walter Gavitt Ferguson Byfield has died this saturday 25/02/2023 in his home in Cahuita, surrounded by his family. His death came just three days after he was declared honorary citizen by the Asamblea Legislativa of Costa Rica.

The funeral was held on monday 27th. With hundreds of people attending and with many heartfelt homages from neighbours, friends, fans and musicians, Don Walter's cheerful and humble personality was once more revived and his inspirational musical work and his cultural legacy were once more celebrated. An impromptu all-star band played some of his Calypsos at the service.

As long time friend and fellow musician Manuel Monestel said:

«A griot has died, a king of song, a calypsonian like few, a special human being, a friend, father and mentor that has changed my life and my vision of music.»




Also Jorge Drexler, latin grammy winner from Uruguay expressed his respect:

A unique musical treasure, from Costa Rica to the entire world, left us yesterday at its wonderful 103 years. The Great Walter Ferguson of Lemon. The Calypsonian. Look for his album "Dr. Bombodee" and you will understand why it seems to me one of the musical pillars of these times.




No comments
Leave a reply