Tape Hunt hits Jackpot: 40 year old "Mr. Gavitt" recordings found in the USA!
Just in time for Walter Gavitt Ferguson's 100th Birthday (May 7th) we were handed over a substantial treasure ... Walter Ferguson on the 1982 Folkways LP "Mr. Gavitt", Photo taken by Michael Williams.
A few weeks ago we were contacted by Michael Williams, the American musicologist who had recorded the music for Don Walter's first album in 1981, wich was released on the US label "Folkways" a year later as "Mr. Gavitt: Calypsos of Costa Rica" and marked the beginning of Don Walters international recognition as composer and musician.
Mr. Williams had recently heard about our Tape Hunt project and told us that he still had the original cassette recordings from the LP - and probably also a few songs that did not make it onto the LP. Then, as he started to digitalise his almost 40 year old cassettes, he discovered that they contained mostly unreleased material, recorded in Cahuita between March 1981 and 1983.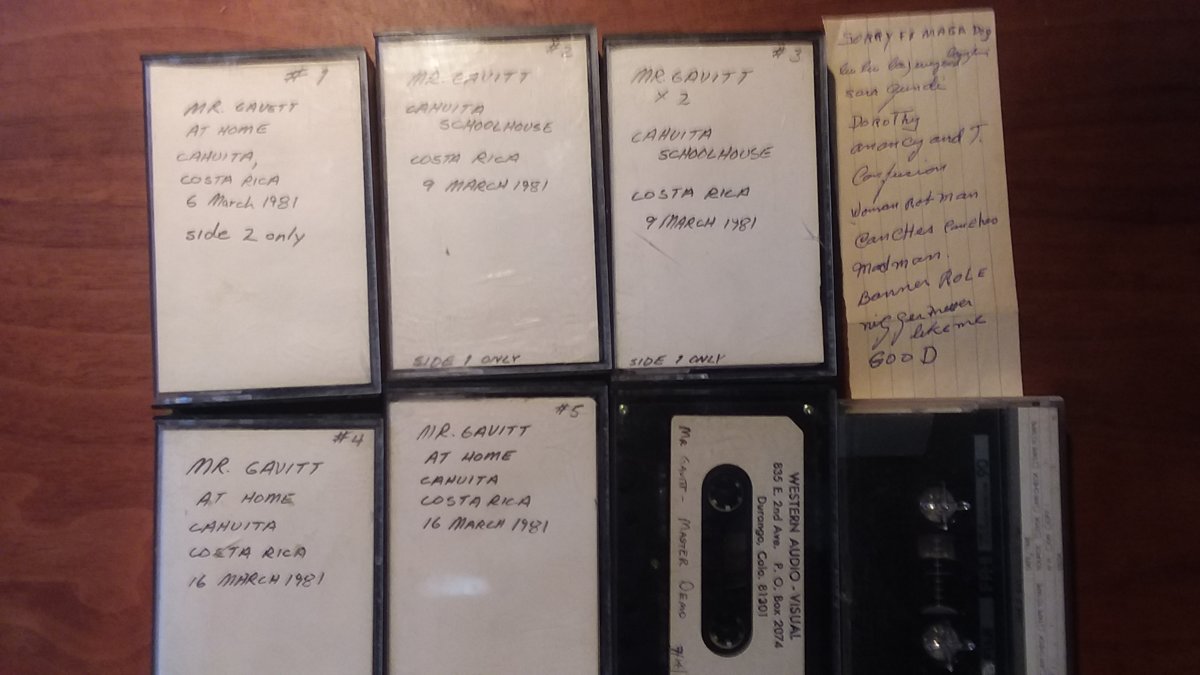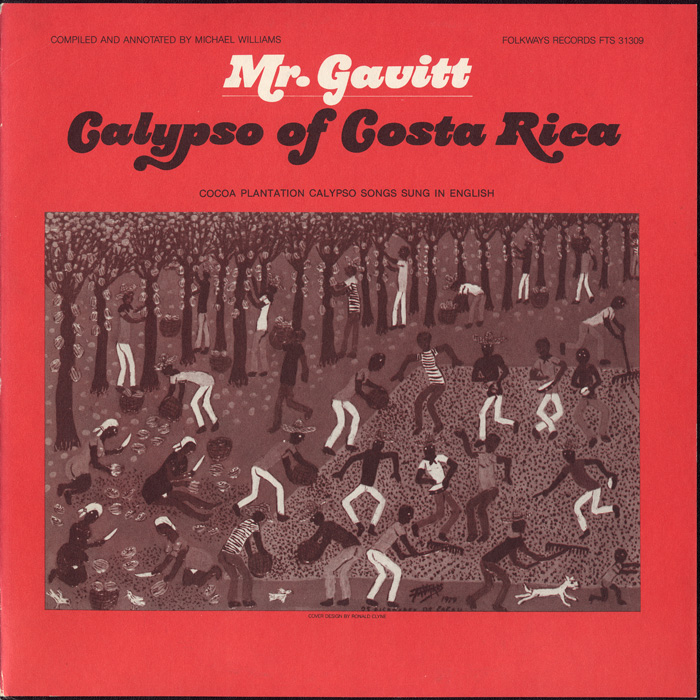 Michael Williams' original cassette recordings and the front cover of the 1982 Folkways LP.
In a recent e-mail, Mr. Williams shed some light on the background of these historic recordings:
In 1979 I contacted Paula Palmer, with the intention to record music in Costa Rica. She suggested to record a calypsonian named 'Mr. Gavitt'. So the equipment was sent ahead, and I travelled overland from El Paso, Texas to Cahuita. The journey nearly destroyed me, but it was all worth it. In March 1981 I met and recorded Walter Ferguson. I used a non-portable Nakamichi Cassette deck. We recorded several sessions at home and in the Cahuita schoolhouse after 5 PM. ...We tried to find a time and place with the least possible intrusive noise (i.e. trucks, children, roosters, insects) since a sound studio was unavailable. Nevertheless, there was significant insect noise behind all these recordings. So after returning to the US, I had them cleaned up a bit by Mickey Hoolihan (who had recorded Paul Horn in the wild and lived nearby) before sending a demo to Folkways Records Inc. And a few weeks later, Folkways founder Moses Asch got in contact and offered to produce 'Mr. Gavitt: Calypso Music of Costa Rica'.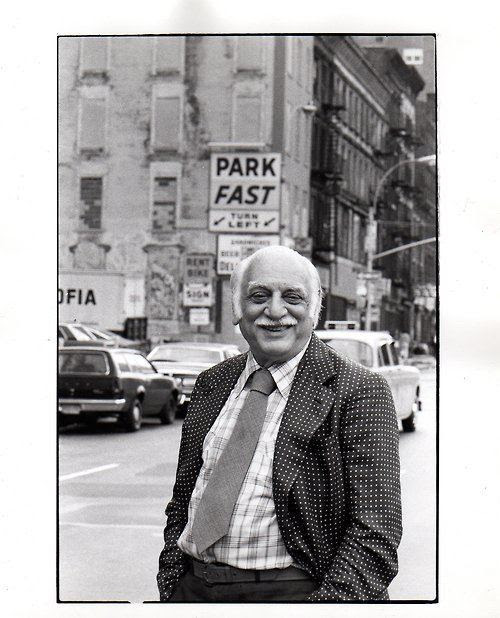 Folkways founder Moses Asch. Photo by David Gahr

Back then, I was between jobs and homes, staying with my dad and his second wife in a spare bedroom in a housing tract outside Longmont CO, when the phone rang in the kitchen. "It's for you, calling from New York City, some guy named Moses Asch!" I recognized the name, ran up from the basement, grabbed the phone and said "Hello Mister Asch." He said "OK. I don't like that song about the 'Chineyman', we're gonna leave that one out, but I'll take the rest for $300 and a percentage. OK? OK. I'll mail a contract" [Click]. And so I entered the American recording industry. 'Chineyman' was Mr. Gavitt's song lampooning a local Chinese merchant - comic xenophobia, but the epithet offended Moe Asch. The album came out on vinyl in 1982, and after Asch's death, the Folkways collection was acquired by the Smithsonian Institution. Apart from the omitted 'Chineyman', my five original 1981 tapes contain quite a few other songs that were not included on the Folkways album...Also, in spring 1983 I returned to Costa Rica and again recorded a series of other songs by Mr. Gavitt using a Uher portable cassette recorder. After returning to the USA, I looked around for releasing these recordings. But I was unable to find a producer at that time, so these recordings have never seen the light of day."
Mr. Williams generously contributed all the unreleased material to the Tape Hunt project.
It is an important addition and another big leap towards saving Walter Ferguson's legacy: The recordings contain many rare and unheard songs, even a few short interviews and a whole session of Don Walter's beautiful "Lo-Fi overdubs", featuring double voice and drumming.
Wimba!
No comments
Leave a reply