On Don Walter's 103rd birthday we share a rare version of "Callaloo"
HAPPY 103rd BIRTHDAY to Don Walter Gavitt Ferguson and happy Costa Rican CALYPSO DAY!

🌴🌴🌴❤️💛💚🌴🌴🌴

To celebrate the occasion, we share a previously unknown version of "Callaloo" featuring a second voice and percussion. The overdubbed cassette recording dates back to the early 1980s and was unearthed in 2020 with the help of Manuel Monestel and the Tape Hunt community. Wimba!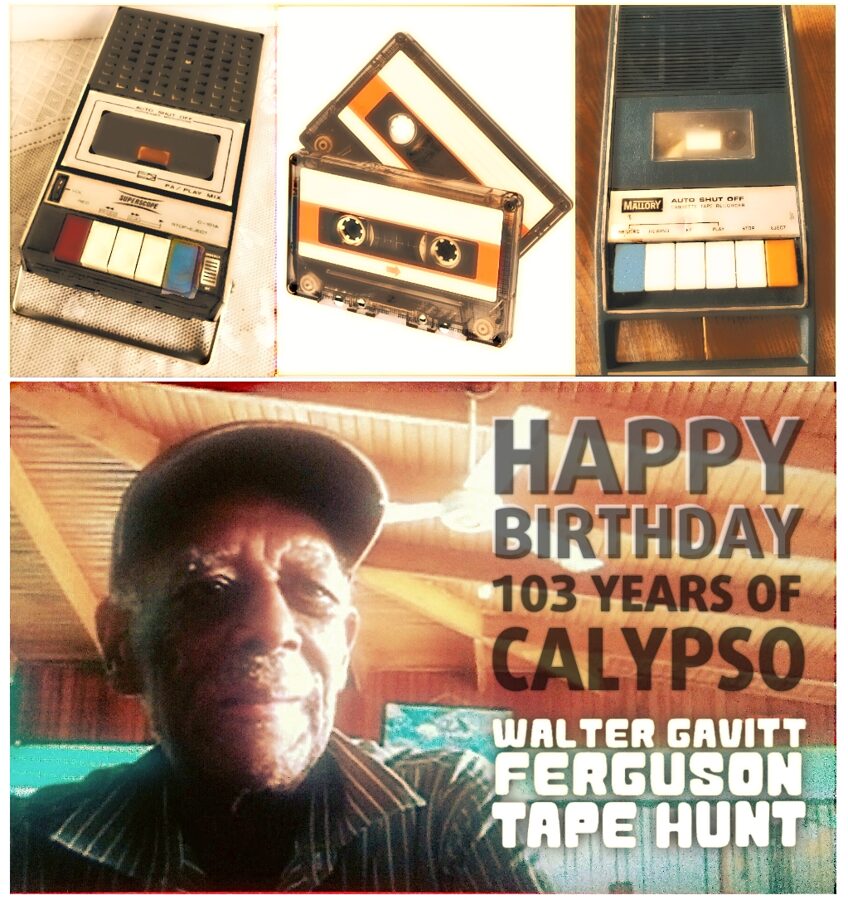 The technical limitations of his simple cassette recorder encouraged Don Walter to come up with ingenious solutions, such as his very charming but noisy LO-FI OVERDUBS, employing a second recorder for playback and a second cassette for recording. He once described the meticulous procedure in an interview: "I have two cassettes, I sing on one and when I'm done I copy it back and put another one in the recorder, so when I sing behind that, you hear two voices." He sometimes added other instruments, too, like percussion mouth organ or a second guitar line. According to the 103 year old Calypsonian, he has tried to lay down more harmonies and instruments, continuing the procedure with second and third overdubs, but was not pleased with the increasingly noisy results.

Today, the song CALLALOO is one of the most famous compositions of Don Walter, along with "Cabin in the Wata". He had composed it long before it was recorded in the well known version for his album "Babylon" in 2003. It is about a stew-like dish called named Callaloo (or "Calalú), typical for the Caribbean kitchen in the Limón region of Costa Rica, where its main ingredient is the leaves of the tropical pokeweed. Although the dish and its name can be traced back to Western Africa, it is cooked with different plants and ingredients in other parts of the Caribbean. Enjoy! #dianacionaldelcalipso #WalterFerguson #afrocaribbean #costarica
No comments
Leave a reply