5 more tapes... and a documentary


Wimba! Costa Rica surprises again with a handful of excellent tapes and a film crew

Compact audio cassettes usually don't last very long - even if you have them just lying around, the magnetic tape will eventually deteriorate - sadly a major obstacle for this project. So it is evident that we were very excited and greatful,
when an original tape of Walter Ferguson surfaced in Turrialba
, decades after it had been recorded by the mythical Calypso King from Cahuita.
Likewise excited was Gustavo Morales, the director of the upcoming documentary
"The Cabin, the Wata and the Whole World"
, a film telling the story of the almost forgotten rural Calypso King, the various efforts of musicologists, record producers and tape hunters to save his legacy and the growing global impact of his music.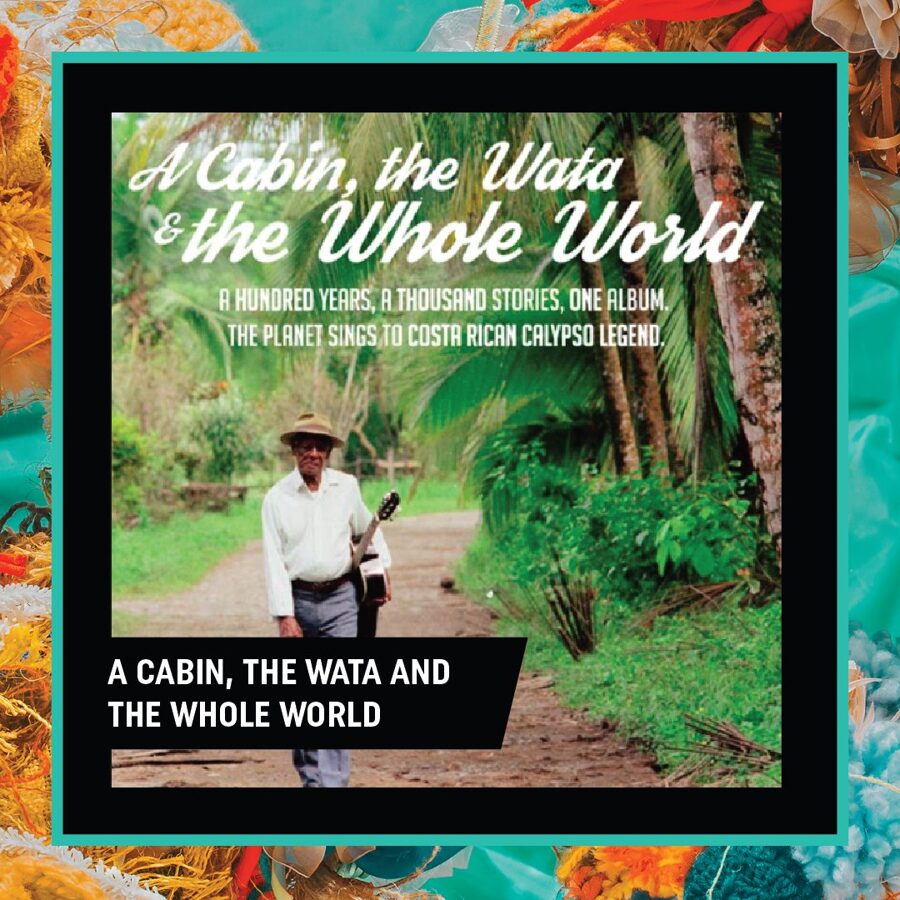 Without further ado, and with the kind help of tape owner Mario Chacon, Gustavo organized a recording studio in the city of Turrialba to transfer the tape and a film crew was sent down to document the recovery of the Calypsonians music. Tape hunters Peck and Niels drove up from Cahuita to meet them, hear the tape and monitor the digitalization.

After a warm welcome we all sat down and Mario explained us how he had aquired his tape personally from Don Walter in August 2002: Like hundreds of travellers and music lovers before him, Mario knocked the gates to Gavitt's house and shortly after was greeted by the King himself. Mario introduced himself and mentioned that he was interested in buying some of his music. The 83 year old Calypsonian explained that he had just finished a lenghty recording session (it would become the legendary "Babylon" album, all recorded in Gavitt's house because of his refusal to go to a city studio), but unfortunately that recording was not yet available. There was a pause, Mario felt slightly disappointed and the Calypsonian scrached his head. Then, all of a sudden, Gavitt lit up, told Mario to wait right there, turned around and went back in the house. After a few minutes Gavitt reappeared at the gate with a smile on his face, a cassette in his hand and added: "Tres mil quiniento Colones." Though Mario didn't have a cassette player at the time, he thanked Gavitt and bought the tape straight away... It is a fact, that after his first CD was on the market in 2003, Don Walter stopped recording cassettes and sold CDs instead, so Mario's tape may well be the very last of his unique self-recorded tapes that the Calypso King ever sold on his doorstep.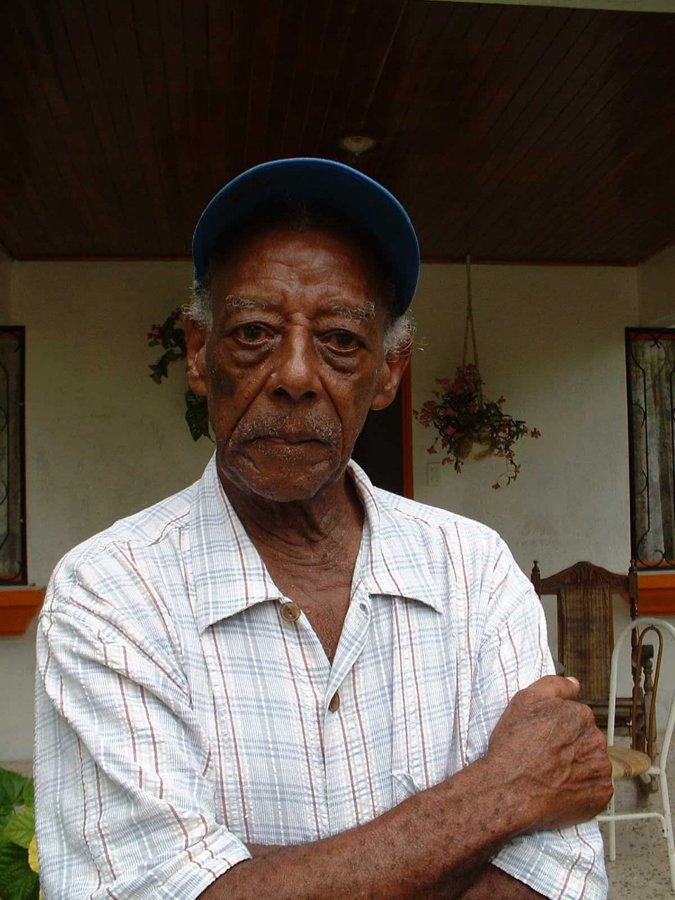 Photo of Don Walter 2002 by Mario Chacón
When sound engineer Carlos Loria started the listening session, we were more than happy to realize that Mario's tape was still in quite good condition, and moreover, that the last song proved to be a unique song we hadn't yet come across.

Now it was Peck's turn to surprise us all with a tape he had just stumbled over the other night in his home in Cahuita. The hand written J-card and the following listening session confirmed our hopes: just two songs into Side A we bumped into another lost calypso!

Then, about an hour into the listening session, someone knocked on the studio door. It was Peck's cousin David who had just come down all the way from Alajuela, and with him he brought another three cassettes that he had rescued after his mother, one of Gavitt's sisters, had passed away. Since David's tapes didn't have any writing or track lists, we were all very excited to know what was on them. We moved tightly together around the tape machine. The oldest of David's tapes was a SONY CHF60 - according to old catalogs, this specific model was produced between 1978 and 1981 [http://audioidiots.com]. As sound engineer Carlos gave at it run, we were immediately blown away by the clarity of the 40 year old recording: Gavitt's voice sounded relatively young - quite similar to the
1981 recordings we have received from musicethnologist Michael Williams
- so we are confident that this recording is from the very early '80s, maybe even the oldest recording we have found so far. David's other tapes were recorded in the mid '90s [http://vintagecassettes.com/] and fortunately also still in great shape.
We all agreed that this day at the Studio "Eclipse" in Turrialba shows exactly how the magic of Walter Ferguson works: people get moved by his music, and when they really start to love and care, they eventually want to give something back. So more and more people are joining the Tape hunt, all for the love of music and the immense respect for Mr. Gavitt.
As the digitalization and evaluation of those 5 tapes will take some time - please stay tuned for more news on this.

No comments
Leave a reply