"Me never expect those songs still alive"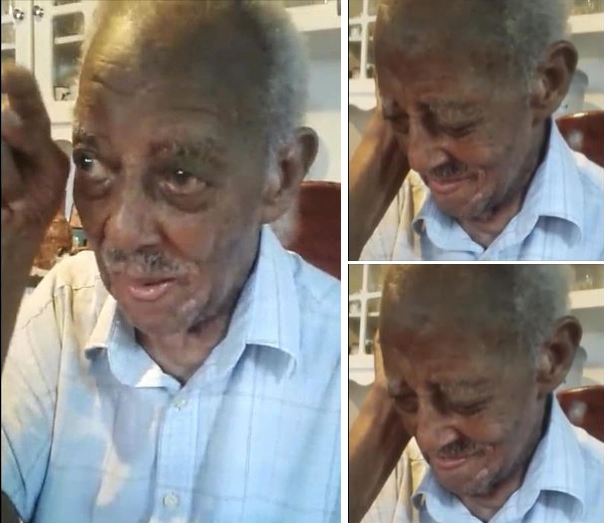 101-year old Walter "Mr. Gavitt" Ferguson, the retired Calypso King of Costa Rica, was treated to a first row of freshly digitalized calypsos from the vast tape archive of Manuel Monestel.
Enjoy the following video, containing heartwarming footage of Don Walter enjoying some of his recently recovered Calypsos - songs he hasn't heared in over 35 years:
"It so nice man - me never expect them song still alive". He remembered most of the recovered songs - the happy centenarian even managed to sing along - turning the listening session into a meeting of old friends after decades of separation. Still, a few songs came as a complete surprise, as he couldn't remember having written or performed them: "Me never remember song like them exist at all ... but the guitar is me playing!"
Now we could not have done this enormous digitalization work (over 50 hours of material) without all those generous donations we've received to our crowdfunding Campaign... The Tape Hunt Project, Manuel Monestel and of course Don Walter and his family are very thankful for all your kind support. Also big thanks to sound engineer Draxe who was in charge of the professional digitalisation.

Some of the recovered songs were included in the "Sneak Peek" reward (donations of $100 or more), which was sent to the donors yesterday - thank you again for your generosity and commitment to save Costa Rican cultural history!
And there is even more to celebrate: On 01.01.2021 it will be precisely four years that we have started the Tape Hunt, and three years since we've started our website and social media campaign.
Of course, 2020 was a turbulent year for obvious reasons, but still we were lucky enough to find and recover more tapes than in any other year - a task that would not have been able without our supporters.
Please stay tuned for more on this...
1 comment
- "Me never expect those songs still alive"
Ann werdenberg - January 1, 2021 at 6:26 pm
I am very proud about what you, Niels, did to save Walter`s music! A movement to embrace the wordl`s heart-taking sound
Leave a reply