Tape Hunt on BBC World Service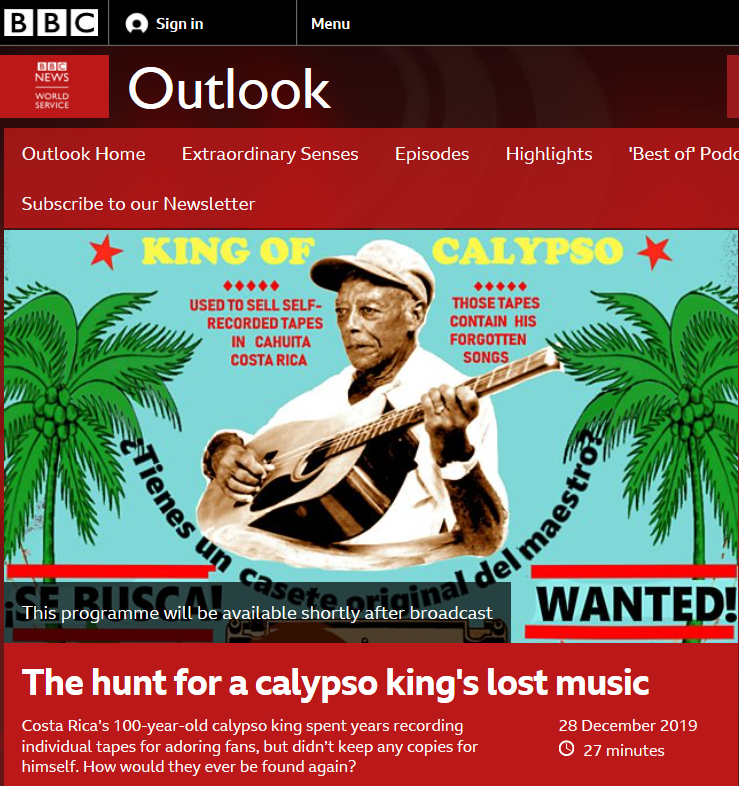 We're stoked to announce that the BBC World Service, with an estimated 60 million listeners worldwide weekly, will air an exclusive "Tape Hunt" episode on Sun 29 Dec 2019, featuring interviews with Don Walter, Peck Ferguson and Niels Werdenberg. Big up to Reporter Clayton Conn and his team for their effort to spread the word.
Fingers crossed, this show will reach more tape owners around the world (please contact us here) so we'll be able to find Don Walter's missing Calypsos from the 70s, 80s and 90s!
Following the broadcast on 29 Dec 2019, the Radio show will be available online.
No comments
Leave a reply